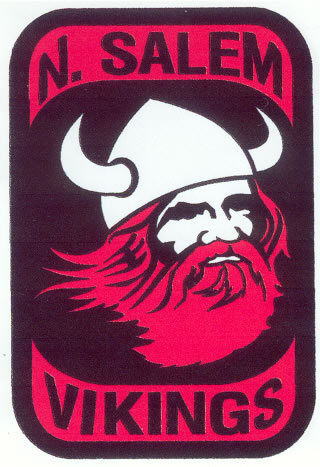 North Salem's JROTC unit is organized along military lines and is called the Viking Battalion. It is a student run organization with the battalion commander and his/her staff of third and fourth year cadets who plan, coordinate, and lead the wide variety of activities we are involved in. Two retired Army personnel administer the JROTC program for the school.
Our students are deeply involved in a variety of community and school service activities throughout the year. Our cadets performed well over 2000 hours of community service during the 1998 – 1999 school year. In the following 1999 – 2000 school year, we surpassed the record, and achieved over 3000 hours of service to our school and community. In 1998, we were recognized with the Fox 49 "Get involved" Award and a special certificate of recognition from the U.S. Congress for our significant contributions to our community. Ten of our cadets have earned the President's Student Service Award for completing 100 hours of Community Service
In the spring of 1999, North Salem's JROTC unit received its first formal inspection from the Army and earned the "Honor Unit with Distinction" rating, ranking it among the very best units in the nation. In the spring of 2002, we experienced our second formal inspection, and retained the "Honor Unit With Distinction" rating. We again retained the same during our AFI in 2005. Our drill team, in its first year of competition, placed tenth in the four-state Northwest Drill and Rifle Conference; our two color guards finished in first and fourth place in their competitions. Our color guards make over thirty appearances at school and community events every year.